Frozen raspberries are now available at at our Farm Stand: 2753 Governors Road, Mon-Sat.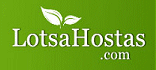 www.lotsahostas.com
Outside Links:
www.ontarioberries.com

Farm Crawl Hamilton:
(July 16th & August 13th)


( See Map )


Take Governors Road West from Hwy 52 in Copetown.
Travel 2km on Governors
First driveway past Orkney Road, farm stand at the end of driveway
2753 Governors Road.
Social Media:
Follow Us On Twitter
Follow Us On Facebook